"It's alarmingly easy for a total stranger to gain total control over the life of a senior citizen." John Oliver features our supported film: The Guardians on last week's episode of Last Week Tonight with John Oliver.
The segment exposes the flaws with court-appointed guardians and includes clips from the film and its characters.
We couldn't be more proud. Congratulations to the team!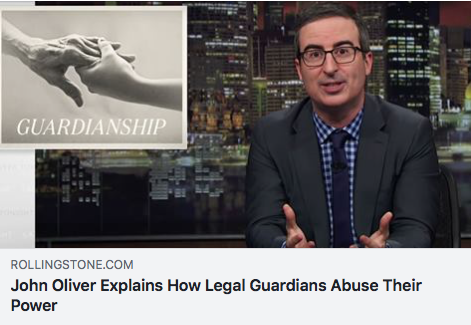 Watch the segment and read the Rolling Stone article
here
.