After narrowly surviving California's deadliest wildfire, two longtime friends navigate loss in divergent ways – one rebuilds his community and the other rejects society in search of solitude. Evoking and challenging tropes of the American West, NOTHING GOLD CAN STAY explores a rural community confronting climate change head on, finding strength in an uncertain world.
More information available on the film's Website.
See our other Grantees.
ERIN BRETHAUER, CO-DIRECTOR/ CINEMATOGRAPHER/PRODUCER/EDITOR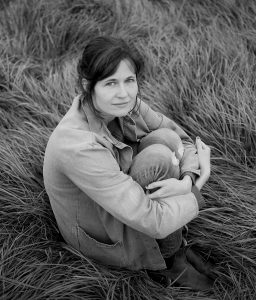 ERIN BRETHAUER is an Emmy-Award winning filmmaker and photographer based in San Francisco, CA and Asheville, NC. She was a 2020 SFFILM FilmHouse Resident and is working with her partner, Tim Hussin, on their first independent feature documentary NOTHING GOLD CAN STAY. Her first feature film, LAST MEN STANDING, was created while on staff at the San Francisco Chronicle. As the newspaper's first feature documentary, the film explores the physical and psychological effects of being a long-term HIV survivor and was screened at major LGBTQ+ film festivals worldwide. The film, along with a weekly video series she co-directed called THE REGULARS, were awarded regional Emmy Awards. Before moving to the Bay Area, Brethauer was a staff photojournalist in small town newspapers such as the Asheville Citizen-Times in North Carolina for nearly a decade where she worked on long-term projects. Both her film and still photography work are recognized by Pictures of the Year International, Magenta Flash Forward, American Photography and can be found in publications such as California Sunday Magazine, National Geographic, The New Yorker and The New York Times. Her current work explores modes of healing through storytelling and the power of forgiveness through stories about climate change, refugee resettlement and life after incarceration.
TIM HUSSIN, CO-DIRECTOR/ CINEMATOGRAPHER/PRODUCER/ EDITOR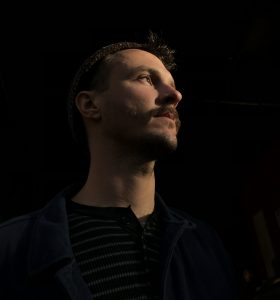 TIM HUSSIN is a photographer and Emmy Award-winning filmmaker based in San Francisco, CA and Asheville, NC. As a video columnist and filmmaker at the San Francisco Chronicle, he and Erin Brethauer co-produced and directed a weekly video column and the newspaper's first feature film, LAST MEN STANDING. After leaving the Chronicle to freelance in the Bay Area, his work has been published by clients like The New Yorker, National Geographic, The Guardian, Pop Up Magazine, California Sunday Magazine, and commercial clients such as Lyft and Airbnb. Tim came out to San Francisco by bicycle from the east coast in 2012. This journey was one of the most challenging and amazing experiences of his life, and it's the subject of his first feature-length documentary film, AMERICA RECYCLED, which follows the two-year, 5,000-mile bicycle trip that he took with his brother through hidden pockets of the American South. The film toured festivals worldwide. His current primary projects look at the personal effects of natural disasters, life after incarceration, and the unintended consequences of technology on modern urban life.