IN PLAIN SIGHT tells the story of Minnesotan Amish farm girl-turned-activist Lizzy Hershberger as she confronts her past abuse and becomes a leader of Amish sexual assault survivors. Growing up Amish, Lizzy lived a quiet life apart from mainstream society. But at 14 years old, she was repeatedly raped by an Amish farmer she worked for. Afterward, she is pressured by her Amish community to stay silent.
Thirty years later, after escaping that life, Lizzy breaks her silence and finds the courage to report her rapist, now an Amish church leader. IN PLAIN SIGHT chronicles Lizzy's pursuit of justice and her fight to help Amish survivors. The film is told through the eyes of Lizzy and other survivors. Menno is a young man excommunicated after fleeing his Amish family in a stranger's truck. Katrina is a pregnant woman pressured by her Mennonite community to drop charges against her abuser. Elmer is an Amish man-turned-devout Christian survivor who does trauma work with Amish men. And Dena is an Amish woman who, along with Lizzy, co-founded the first Amish survivors' support group, Voices of Hope.
More information available on the film's Website and Funding Page.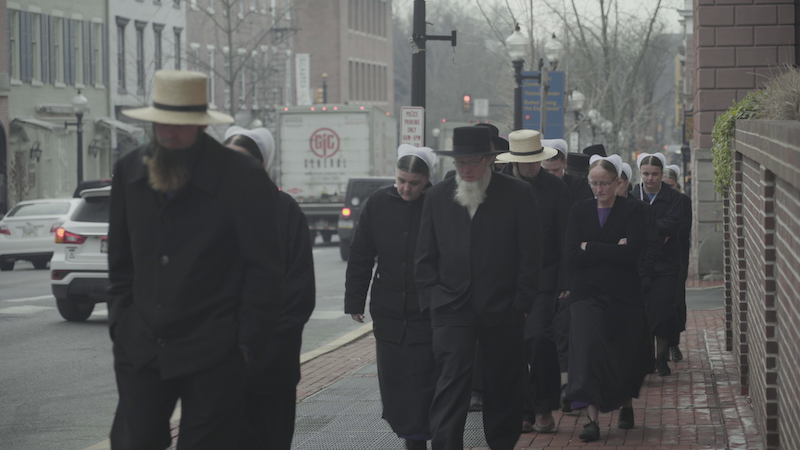 See our other Grantees.
SARAH McCLURE, DIRECTOR/PRODUCER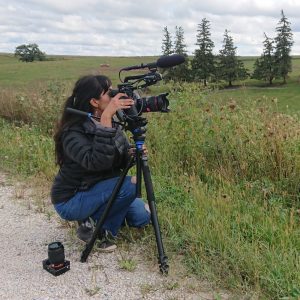 SARAH McCLURE is an award-winning investigative journalist and filmmaker. She has covered the criminal justice system, human rights abuses and Latin America. Her approach to storytelling is based in deeply reported and human-driven narratives. She has worked for The Wall Street Journal, The Washington Post, The New York Times, Center for Investigative Reporting, Investigative Reporting Program, Univision Fusion, Agence France-Presse and NPR. As part of the investigative documentary teams at Univision and Fusion, she produced the Netflix investigative series, The Naked Truth. There, she produced the films, FRAT POWER; RADICALS RISING; and PRISON KIDS: A CRIME AGAINST AMERICA'S CHILDREN, which earned her team nominations for a News and Documentary Emmy Award and Livingston Award. She is signed with CAA to write a book based on her investigation into Amish sexual assault. IN PLAIN SIGHT is her directorial debut.
JESSIE DEETER, CO-DIRECTOR/ PRODUCER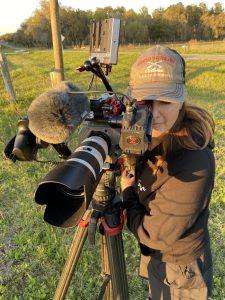 JESSIE DEETER PGA is an Emmy-nominated filmmaker who has spent decades telling stories that reveal unheard perspectives. Her films include: HBO's THE INVENTOR: OUT FOR BLOOD IN SILICON VALLEY (Sundance, 2019); Frontline's 2010 season premiere, DEATH BY FIRE; Elon Musk's DO YOU TRUST THIS COMPUTER?, A REVOLUTION IN FOUR SEASONS (premiered at Hot Docs) and WHO KILLED THE ELECTRIC CAR? (premiered at Sundance 2006), which was distributed by Sony Pictures Classics. She also directed SPARK: A BURNING MAN STORY, and produced REVENGE OF THE ELECTRIC CAR and was a producer on Alex Gibney's STEVE JOBS: THE MAN IN THE MACHINE.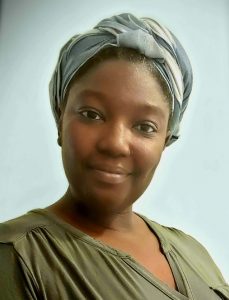 ONEIKA AUSTIN was born in Georgetown, Guyana and raised in Houston, Texas, Oneika Austin received her BA in Radio, Television and Film at the University of Texas at Austin. Upon graduating she moved to Los Angeles and began working as an Assistant Editor in unscripted television and documentary films. Since 2005, Oneika has worked as an Assistant Editor and Editor on documentary feature film projects such as FOO FIGHTERS: BACK AND FORTH and most recently BILLIE EILISH: THE WORLD'S A LITTLE BLURRY. She has also worked on docuseries including Netflix's THE CONFESSION KILLER under the tutelage of award-winning Editor Kim Roberts.
LULU OROZCO, ASSOCIATE PRODUCER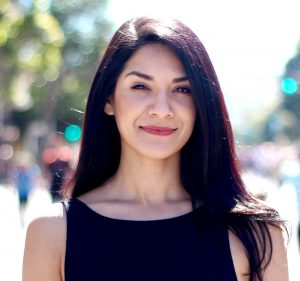 LULU OROZCO is a Mexican-American journalist and documentary filmmaker based in Oakland. She has worked as an Associate Producer for the award-winning Frontline documentary, COVID'S HIDDEN TOLL - an investigation that revealed how the lack of workplace protections impacted essential agricultural and meat-packing workers across California. Hidden Toll is a 2022 duPont-Columbia Awards finalist. Her work has been featured in The New York Times, the Associated Press, Mission Local, Monterey County Weekly, San Francisco Public Press, and El Tecolote. She holds a BA from San Francisco State University and an MA from UC Berkeley Graduate School of Journalism.