Driven by extensive archive material and interviews with those who know her, this is the astonishing story of how a triple outsider – a woman, a scientist, and an East German – became the de facto leader of the Free World, told for the first time for an international audience.
See our other Grantees.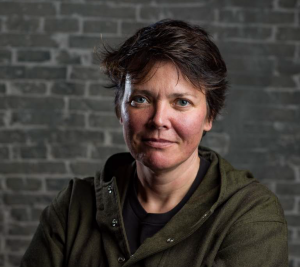 A German filmmaker based in London, EVA WEBER has found acclaim with films like THE SOLITARY LIFE OF CRANES, BLACK OUT, and FIELD STUDY. Her multi-award-winning films have screened at 100+ international film festivals including Sundance, Telluride, SXSW, IDFA, Sheffield Doc/Fest, Hot Docs, and BFI London. Eva's credits include THE INTIMACY OF STRANGERS(President's Award at Full Frame), CITY OF CRANES (Channel 4, POV), STEEL HOMES (Sundance, IDFA), REINDEER (Sundance, Telluride), OF THE UNKNOWN, POWER OF WORD series, and SKYWARDS (Telluride, Hot Docs, Sheffield). She is a recipient of the Sundance Institute Mahindra Global Filmmaking Award. Her work has been supported by the British Film Institute, Creative Scotland, Tribeca Film Institute, The Sloan Foundation, Sundance, The Danish Film Institute, Creative Europe and Catapult Film Fund. Eva is a Sundance Screenwriters Lab Fellow, Directors Lab Fellow and Composers & Sound Design Lab Fellow; a Fellow of the Yaddo and MacDowell Artist Residencies And a member of PACT.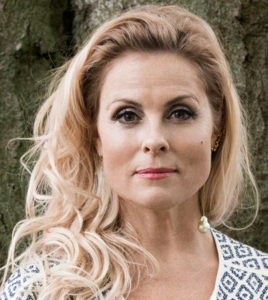 SIGRID DYEJÆR is an Academy Award®-nominated producer who has been at the helm of over 20 documentary films during the last 16 years. In 2019, Sigrid produced THE CAVE by Feras Fayyad which won the documentary audience award at Toronto Film Festival, and was nominated for an Oscar and won two Emmy Awards. Other credits include the documentary feature THE MONASTERY, THE GOOD LIFE, and BALLROOM DANCER. Sigrid has also been behind a number of international co-productions such as SAFARI, and AQUARELA. Sigrid was nominated at the Producers Guild of America Awards 2016 for Outstanding Producer of Documentary. In 2015, she was awarded the Ib Award, given by the Danish Directors Association to honour the best producer in the Danish film industry. She is a member of AMPAS and the Producers Guild of America.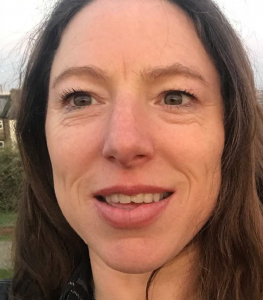 LIZZIE GILLETT heads up development and produces feature documentaries at the award winning documentary company, Passion Pictures, which is best known for the Academy Award winning SEARCHING FOR SUGAR MAN and ONE DAY IN SEPTEMBER. Lizzie has just completed a feature documentary about Jackie Collins for CNN Films, the BBC and AGC. She helped produce the Netflix hit documentary, CIRCUS OF BOOKS. Lizzie is known for producing the pioneering climate change documentary, THE AGE OF STUPID.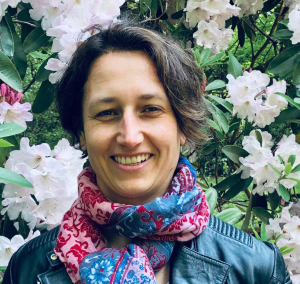 SONJA HENRICI is an international BAFTA nominated producer of multiple feature documentaries, premiering at top festivals around the world. After leading Scottish Documentary Institute (2013-20) and founding its production arm, SDI Productions (2007-2020), she set up Sonja Henrici Creates Ltd in order to focus on her own writing, and producing films with flexibility, ambition and scale - in collaboration with various partners and companies. Her credits as a producer include: BLACK BLACK OIL (BBC, 2021), TIME TRIAL, BECOMING ANIMAL (CPH DOX/EIFF); the multiple award-winning DONKEYNOTE (BAFTA Scotland nomination; EIFF: Winner Best Feature Documentary); SEVEN SONGS FOR A LONG LIFE (SXSW, POV); FUTURE MY LOVE (nominated for the Michael Powell Award at Edinburgh); and I AM BECOMING. She also exec-produced FREEDOM FIELDS (TIFF), NEE PASARAN, PABLO'S WINTER, and WHERE YOU MEANT TO BE, and more than 50 short documentaries. Sonja is a member of the Academy of Motion Picture Arts and Sciences, BAFTA and PACT.
DAWN PORTER, EXECUTIVE PRODUCER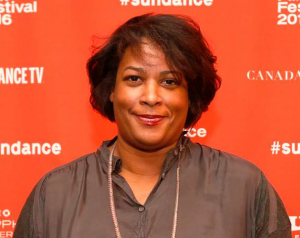 DAWN PORTER Is an Emmy-nominated, Sundance-winning documentary filmmaker whose work has appeared on HBO, PBS, Discovery and Netflix among others. She is currently directing and executive producing an Apple TV multi-part documentary series with Oprah Winfrey and Prince Harry, which focuses on both mental illness and mental well-being. She has directed and produced VERNON JORDAN: MAKE IT PLAIN, JOWN LEWIS: GOOD GOOD TROUBLE, and THE WAY I SEE IT. Dawn also directed and produced the acclaimed four-hour Netflix original series BOBBY KENEDY FOR PRESIDENT. TRAPPED won the special jury social-impact prize at Sundance 2016, a Peabody and numerous other awards. GIDEON'S ARMY won best editing at Sundance, and was nominated for an Independent Spirit Award and an Emmy. She is a member of AMPAS, ATAS, and the Directors Guild of America.