Armistead Maupin to premiere at SXSW !
Congratulations to one of our 2017 Winter Award Winners: The Untold Tales of Armistead Maupin!
The film will be premiering at this year's SXSW Film Festival in March!
Schedule and details can be found on the SXFW website.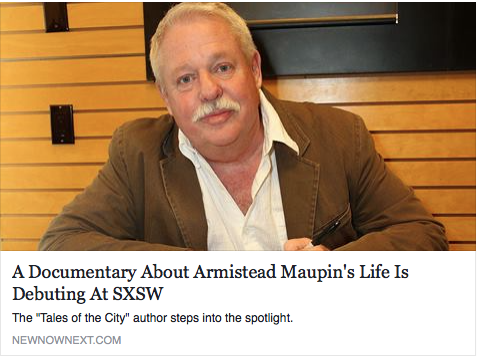 The "Tales of the City" author steps into the spotlight.
This March The Untold Tales of Armistead Maupin, a new documentary about…